Odense
Note: Some size–color combinations may be out of stock but are offered as a pre-order; please see the product's original purchasing page for details.
Odense [o-den-say] combines the versatility and durability of our highly popular Fåborg boot with a 100% wool lining for added comfort and warmth. Handcrafted from premium leather and 100% natural wool, Odense is a great choice for cooler months but also wears well in all but the warmest of climates thanks to the wool's temperature-regulating characteristics.
Upper
Water-friendly eco-conscious Terracare® leather
Insole/Lining
100% premium European sheep wool lining and fixed insole. The bottom of the shaft at the heel uses unlined leather for durability and shape.
Outsole
Natural Italian crepe rubber
Style
Lined all season lace-up boot
Arch
Neutral (accommodates most inserts and orthotics)
Shaft Height
6.1 in (15.6 cm) (measurement taken on a size 38, from footbed)
Origin
Made in Poland
Sizing
Duckfeet have a medium to wide fit; a wide toe box allows toes to splay naturally. See our fit guide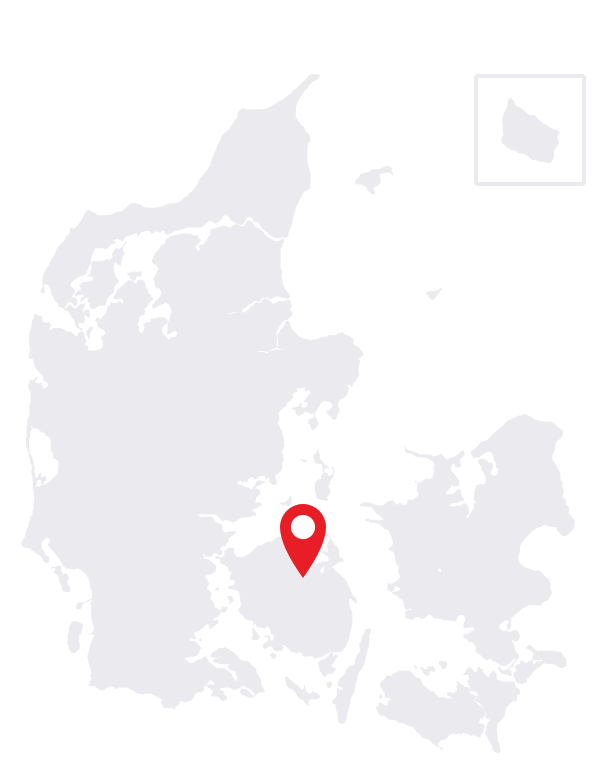 55.4038° N, 10.4024° E
Welcome to

Odense

Odense is located right in the heart of Funen and is Denmark's third-largest city. Odense is the hometown of Hans Christian Andersen himself, and here you can visit his birth home, which is now a museum. Odense offers a lot of excellent shopping and world-class dining experiences, and you must not miss walking around the old town.
Treat Your Duckfeet
Leather Care Kit
Keep your Duckfeet in prime condition and help break them in faster with Duckfeet-brand Leather Care Cream & Sponge Kit.
Duckfeet Leather Care is a purely natural product with vegetable extracts and resins refined with marigold oil. Duckfeet Leather Care cleans, nourishes, activates, and protects all Duckfeet leather of all colors. Duckfeet Leather Care does not contain animal fats, alcohol, or chemical additives.