Our favorite lace-up boot is ready for winter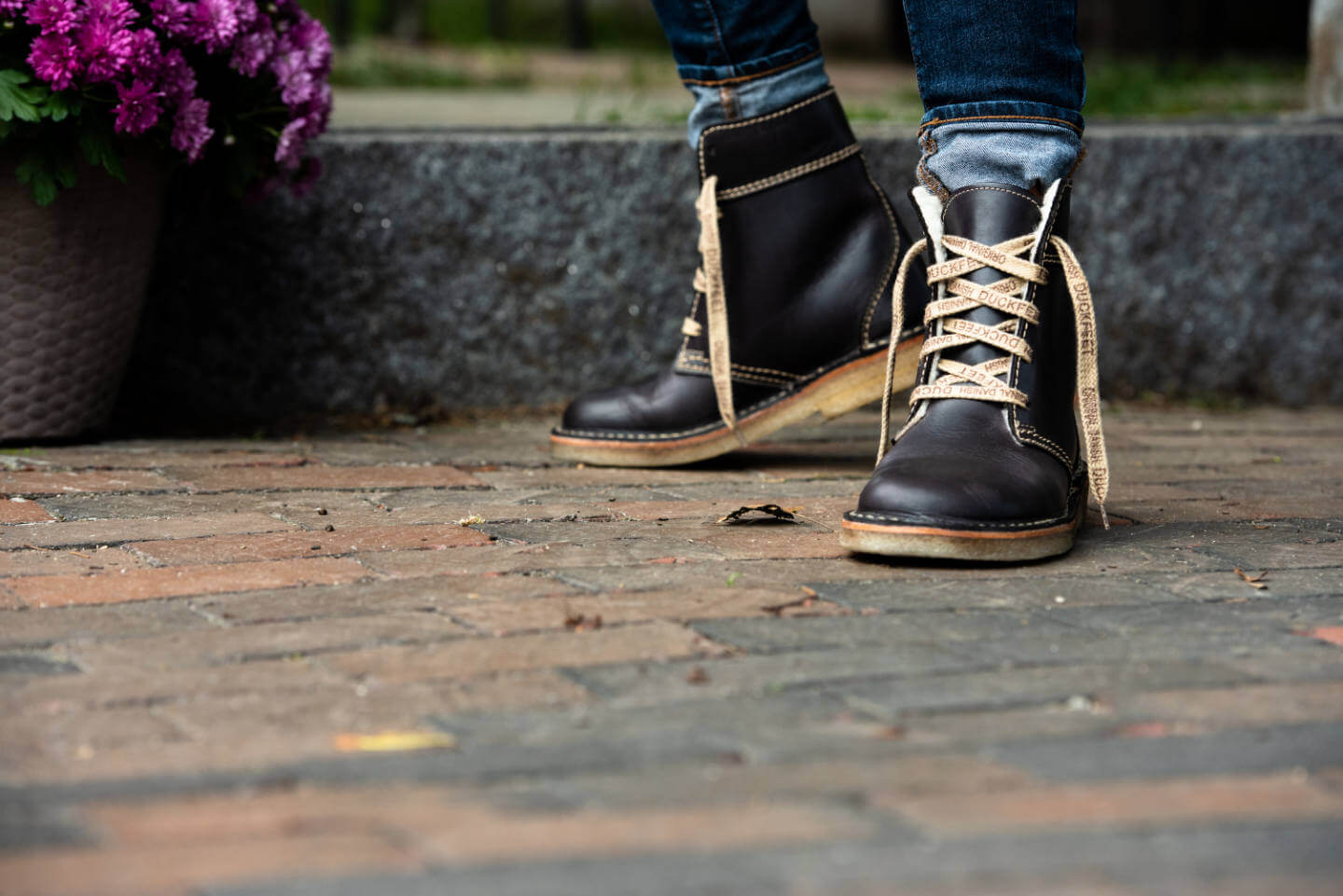 ---
"These boots are amazing! Totally comfortable and stylish...Can be dressed up or down. Have had so many compliments! These are lifetimers!" -Cait
---
Features
Duckfeet Odense are lace-up boots made from vegetable-tanned heavy leather featuring a 100% premium European sheep wool lining, with crepe rubber soles. The leather is a strong cow hide that softens with wear and, being a natural product, is very breathable.
The Odense is a lined Faborg, a unisex classic, built to keep you warm for the Fall and Winter.
Duckfeet Odense boots are great in snow or cold weather; the crepe rubber is supportive and hardwearing, and the leather wears well in chilly environments.
We always recommend that those looking for a walking shoe choose one with laces. The Odense is a great option for traveling and walking, and suits anyone with a need for ankle support.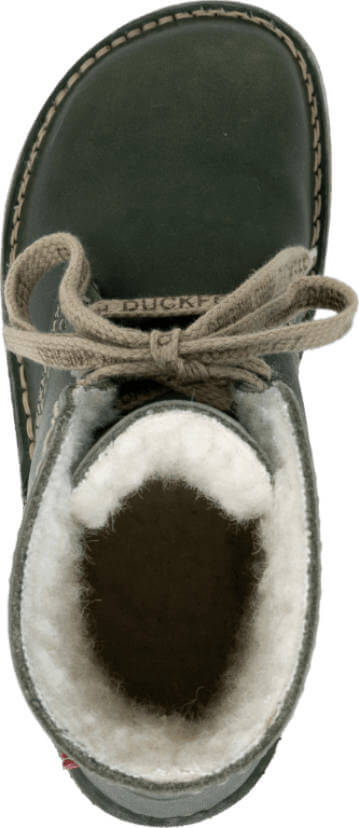 ---
"They are the most comfortable pair of shoes that I've ever had on my feet. As they age they are molding to my feet, and the leather is turning a beautiful rich color. I get compliments all the time on them." -Bobby H.
---
Styling
These unisex leather boots are great for narrow or wide feet. The laces allow narrow feet to keep secure as the leather relaxes and softens.
This model is typically stiff right out of the box and needs to be broken in. You will notice tightness on the tops and sides, and possibly the bridge as well.
Once broken in the leather is soft and malleable and moulds to your unique foot-shape. They soften up beautifully, taking on fantastic & unique character. 
The laces offer fantastic support for traveling, walking, and problematic ankles.
Suitable for a half or full orthotic, and great for anyone with an active lifestyle.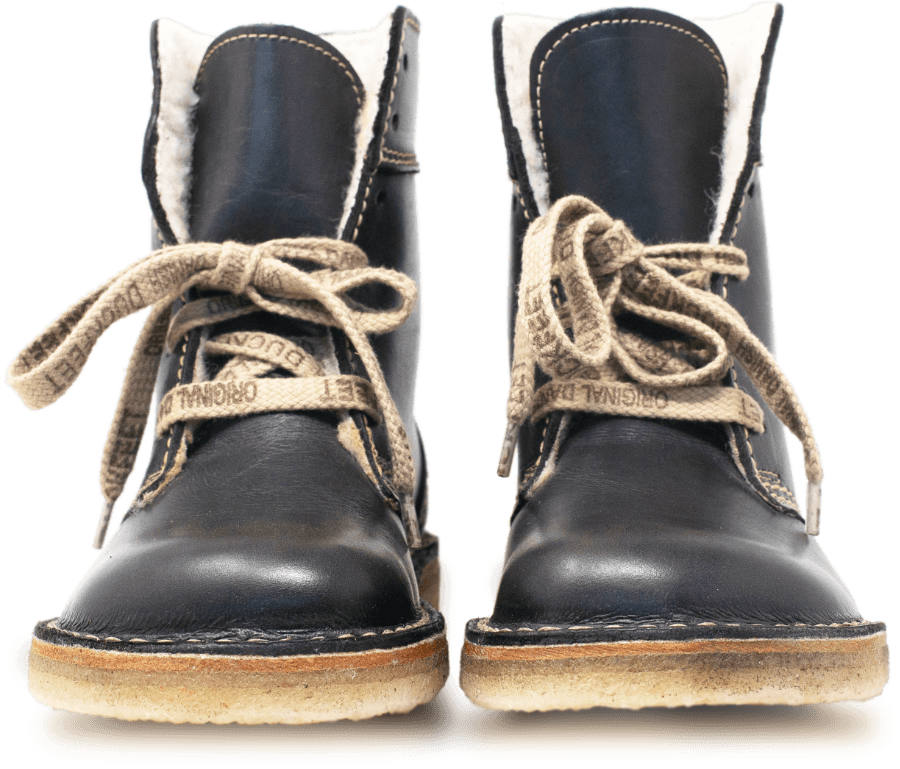 ---
"Warm, comfortable, beautifully made, and I get compliments every time I wear them." -Ella C.
---
Sizing & Fit Notes
We stock the Odense in Euro sizes 36 - 47.
The fit of Odense boots is standard for Duckfeet shoes. However you may need to size up to account for the European sheep wool lining.
Duckfeet boots and shoes are designed with space in mind, which is great for both average and wide feet.
The toe box has ample room to allow toes to spread naturally and the boot progressively narrows towards the heel.
It is standard for there to be some movement in the heel when you initially try on the boots; this is caused by the leather being stiff, and will dissipate as they wear in.
To avoid blisters from the break-in process, check out our blog for alternative ways to soften up your pair that don't involve sacrificing your feet! breaking in your duckfeet
It's important to ensure your toes are no more than lightly touching the end of your shoes when standing or walking.
Duckfeet Odense boots come in Blue, Brown, Slate, Cocoa, Granate, Green, and Jeans. Take a better look at them here.