Did you know?
Original Danish Duckfeet® boots, shoes and sandal styles are all uniquely named after cities, towns and regions throughout Denmark.
On each Footwear product page, there is a map and region description that was the inspiration for the name of that style of Duckfeet.
For example, the Fåborg is named after the old port town on the island of Funen. It's bursting with historical charm and a wide range of things to do like kayaking the archipelago, horseback riding the lush countryside, and exploring the small, cozy streets & restaurants.
With so much to do and see, it's a perfect namesake for the versatile boot
Head to the product page of your favorite Duckfeet style to learn more!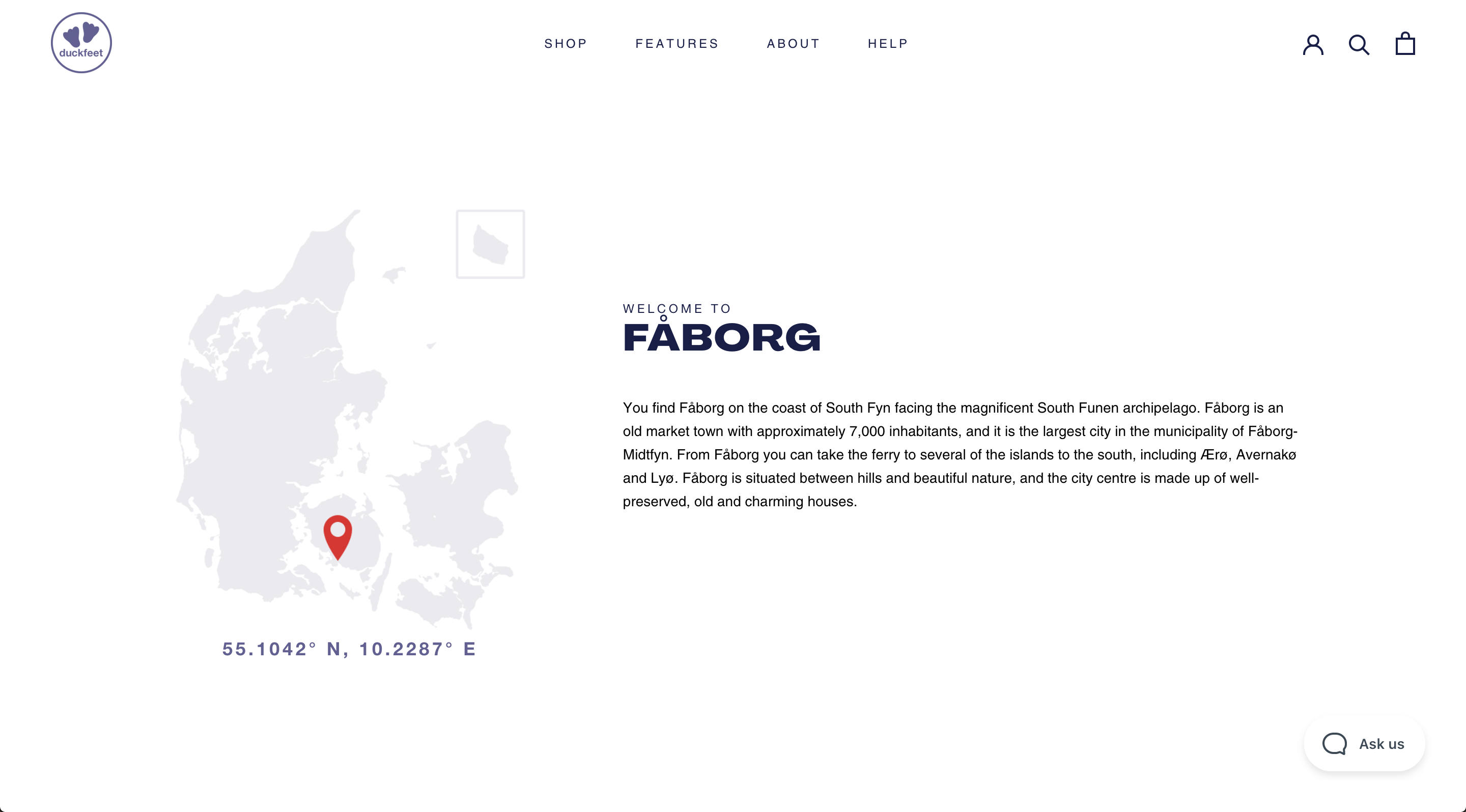 What's your favorite?
Find us on Instagram and Facebook & see them in action ✌