We're going over what makes the Roskilde one of the most popular & easiest Duckfeet styles.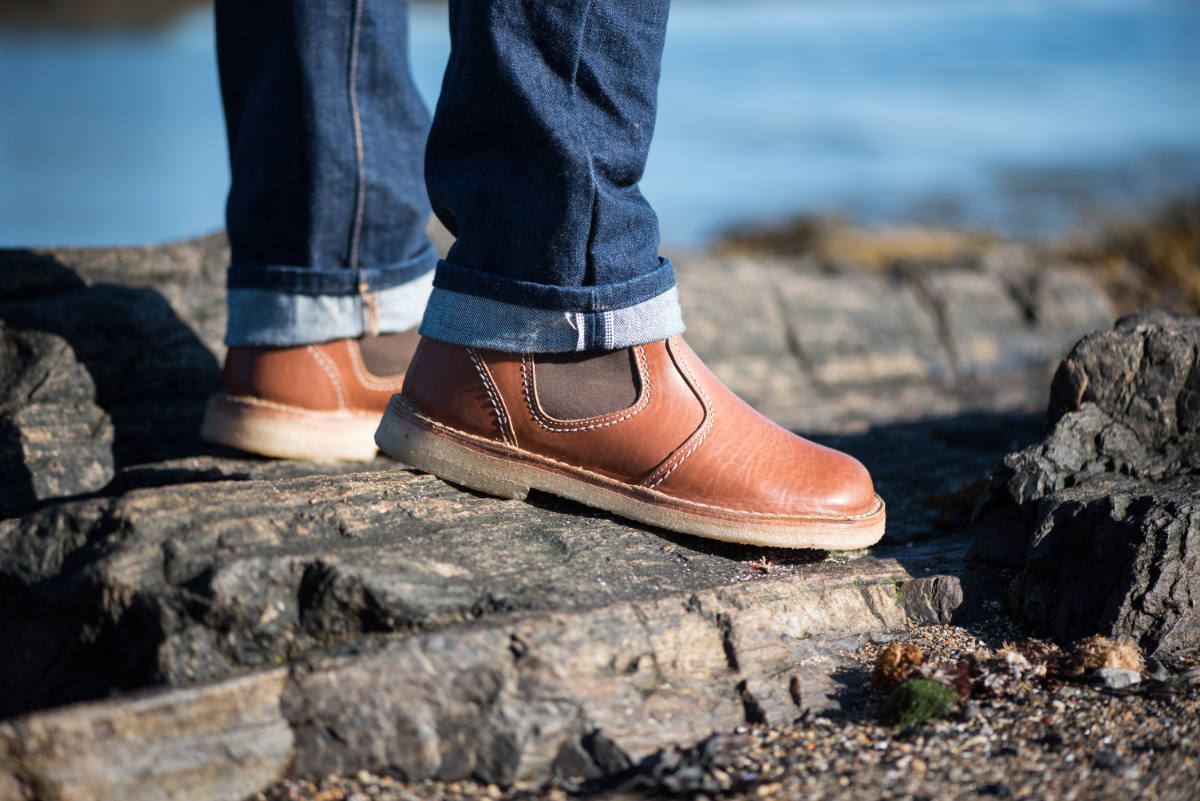 ---
"I've had my brown Roskildes for 3 years now, wear them nearly every day, & they're still in fantastic condition. They've worn in beautifully, are soft & formed to my feet, with a beautiful patina….I wear them with wool socks in winter & barefoot or light socks in summer, & they fit well either way." -Maggie
---
Features
This unisex boot is great for both men and women, and offers an easy slip-on entry.
Duckfeet Roskildes are pull-on chelsea boots made from vegetable-tanned heavy leather, built on top of a shock-absorbing crepe rubber sole.
The leather is a strong cow hide that softens with wear and, being a natural product, is very breathable.
They are secured with elastic on either side to allow for easy entry. This model also features a high instep and, being a pull on boot, works well with orthotics.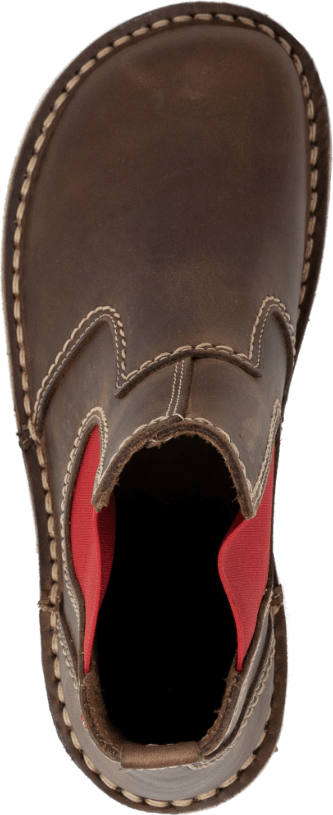 Styling
The Roskilde is a style that works well in all seasons.
Duckfeet shoes can be worn with or without socks in summer (and don't get smelly!) as the leather is a natural product that breathes. 
Duckfeet shoes are unisex, so anyone can wear this classic boot.
---
"Beautifully made, great and distinctive design, and superior comfort make these a great choice." -Jonathan E.
---
Fit Notes
The fit of the Roskilde is standard for Duckfeet shoes. Duckfeet are designed with space in mind, which is great for average to wide feet.
The toe box has ample room to allow toes to spread naturally and the boot progressively narrows towards the heel.
Narrow feet will work in this style too, although not as well due to a lack of laces or buckles, which usually hold a foot in place. 
These boots are great for high insteps.
Movement is to be expected in this style, and lessens as the leather wears in.
To avoid blisters from the break-in process, check out our blog for alternative ways to soften up your pair that don't involve sacrificing your feet! breaking in your duckfeet
Roskilde are suitable for a half or full orthotic, so you can be supported all year round.
---
"These are by far the best boots I have even owned. The craftsmanship is impeccable. I have a very wide toe spread (much like a duck) and have a hard time finding comfortable shoes. These were like heaven right out of the box...I see many pairs of Duckfeet in my future." -Tara D.
---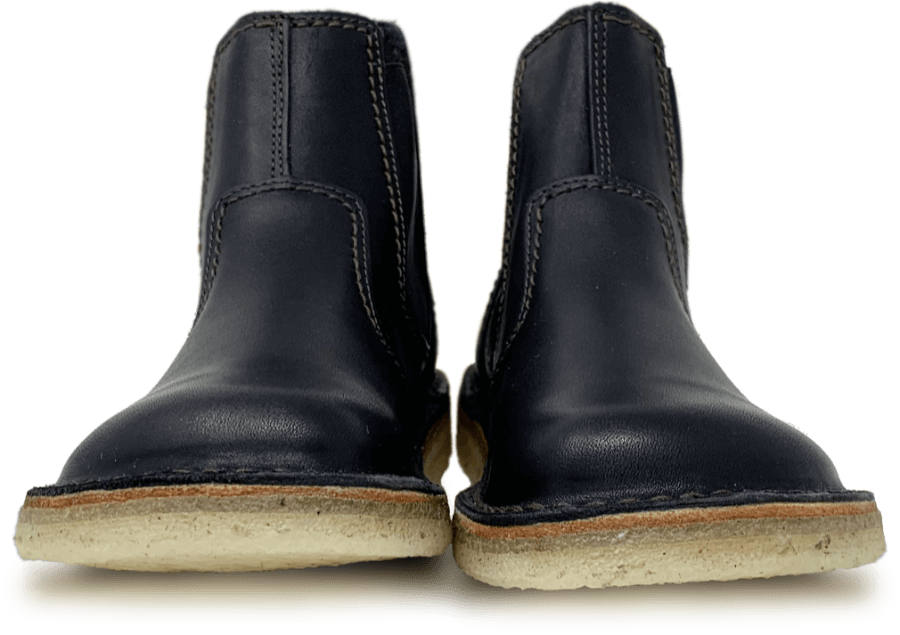 Size Notes
We stock the Roskilde in Euro sizes 36 - 47 (no half sizes).
It's standard for there to be some movement or spaces in the heel when you initially try on the shoes; this is caused by the leather being stiff, and will dissipate as they wear in.
It's important to ensure your toes are no more than lightly touching the end of your shoes when standing or walking.
To ensure you select the correct size, measure your feet by standing on a ruler. Compare your largest measurement against our size chart here for a guide to your Duckfeet size.
If your measurement matches the maximum length of a size, choose the next size up.
Duckfeet Roskilde comes in Brown, Cocoa, Slate, Black, Cocoa/Red, Slate/Red, and now Bio.
---
"I've been looking for this style boot for a while. I wanted something different than what everyone else is wearing. I finally found the unique Roskilde. They're well made, soft leather and pretty true to size. I've worn them 3 times and they seem to be broken-in already." -Pamela A L.
---