Our Favorite Transition Styles
Get ready for the change of seasons with these versatile styles.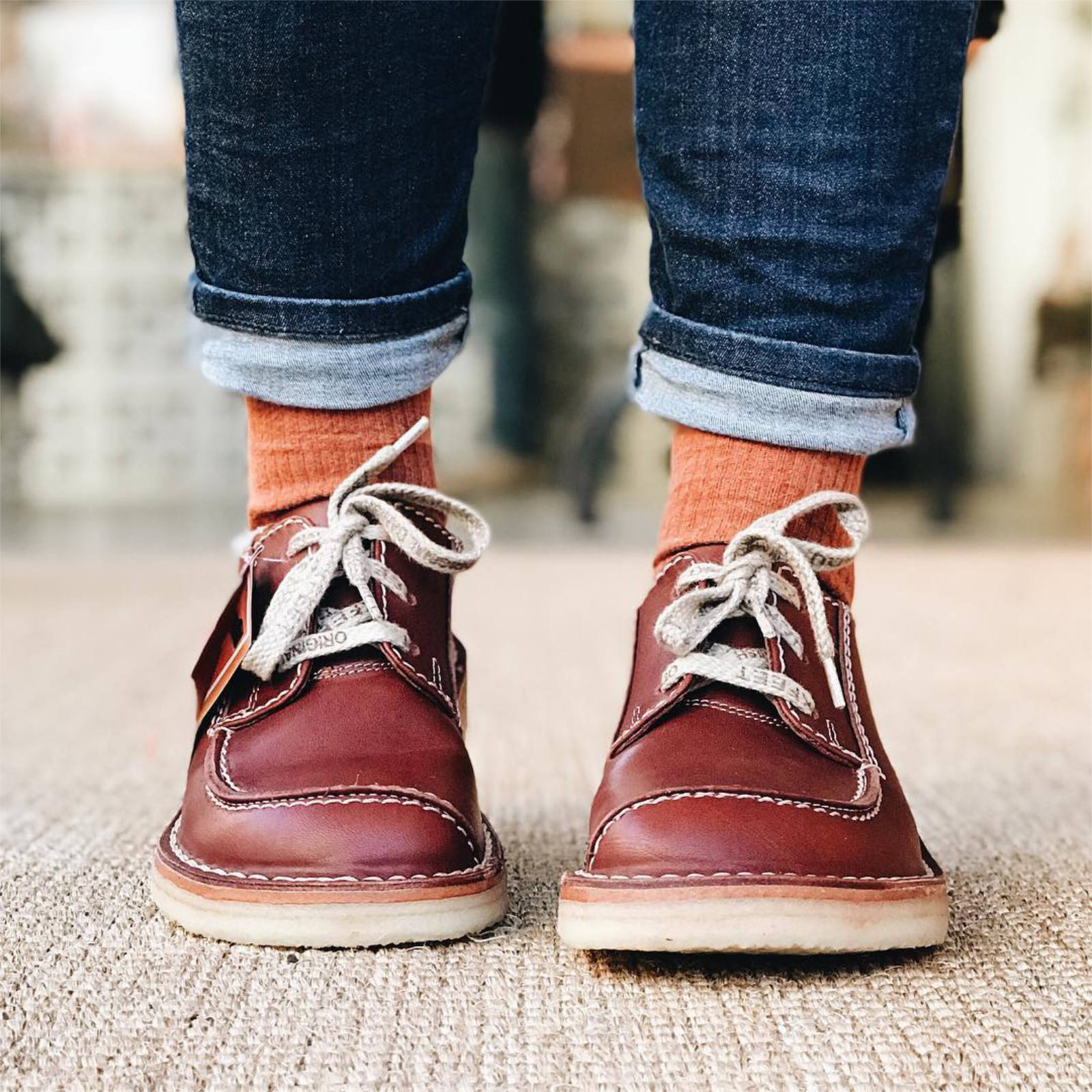 The Fyn
Our most popular shoe is both an eyecatcher and built for comfort.
The lace-up style and deeper footbed keep feet comfortable & secure, making this a great choice for an all-day walking shoe (long stroll through the pumpkin patch, anyone?). Plus, the unique detail stitching adds a dose of flair and there are plenty of warm, Fall colors to choose from.
We love this pairing of the Fyn Granate with a solid color sock and blue jeans.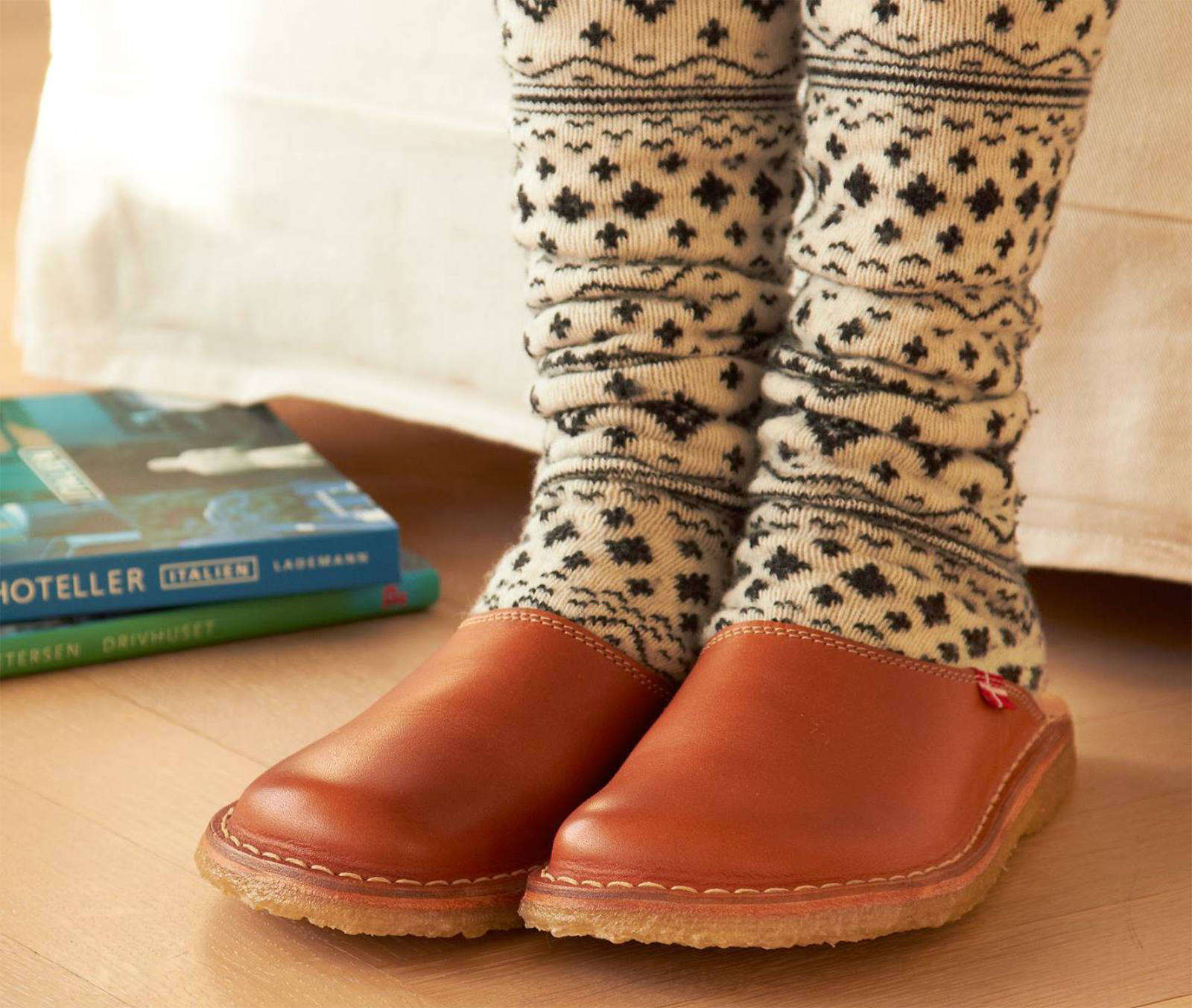 The Blåvand
The slip-on that's ready for any season.
Designed for indoor/outdoor wear, this everyday slip-on is the ultimate in ease and versatility. As far as styling, we're all about a more laid-back look. Pair with your favorite socks for a cozier fit, like this photo of the Blåvand Brown.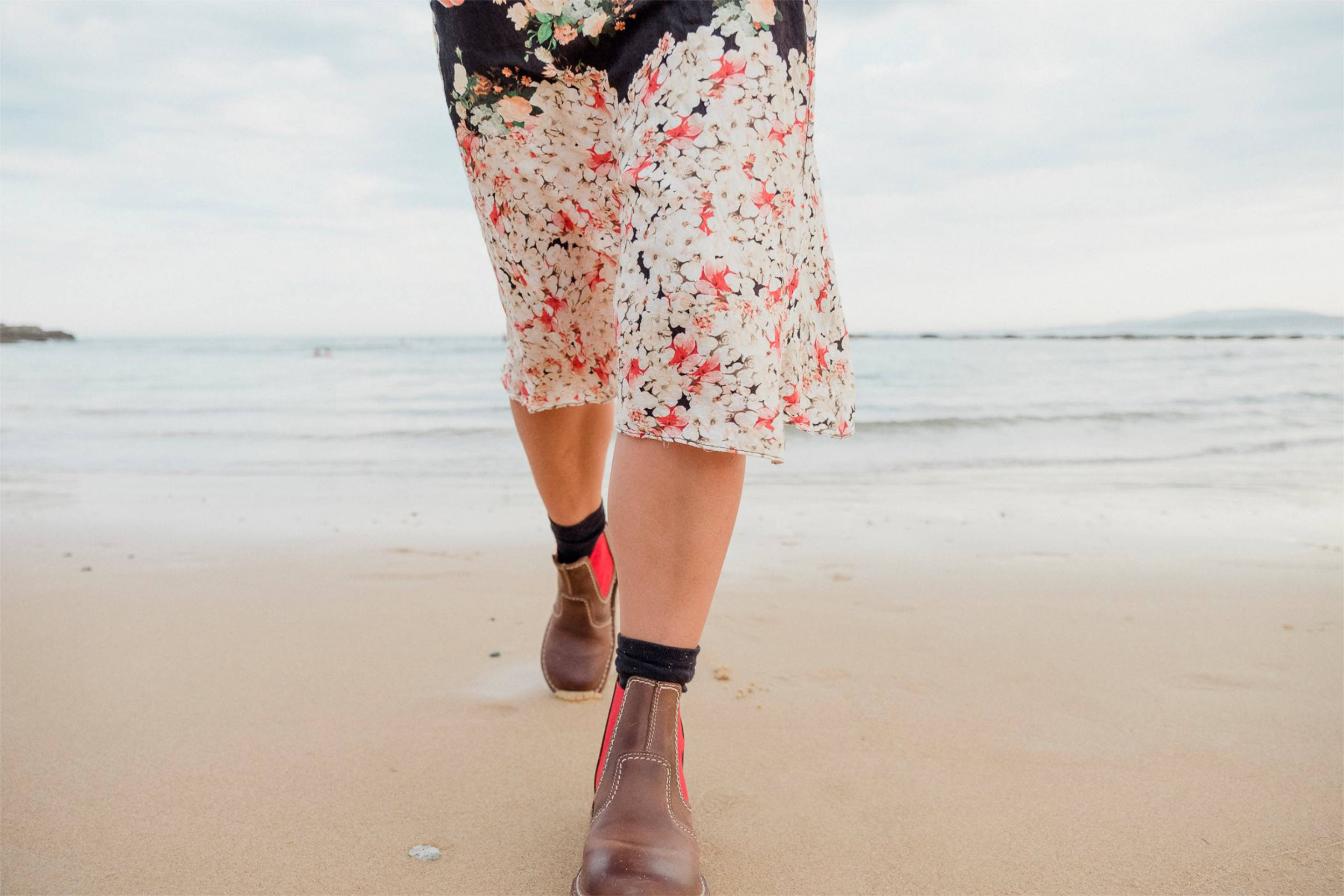 The Roskilde
Comfortable all day, with anything, anywhere.
We love this Chelsea boot for a couple of reasons. The laceless style provides quick & easy comfort. Plus, the higher ankle fit gives us a bit more security and coverage during the chillier days.
The Roskilde goes well with just about anything. Transition out of summer gradually by pairing this versatile boot with socks along with whatever warm weather outfit you're not ready to let go of just yet.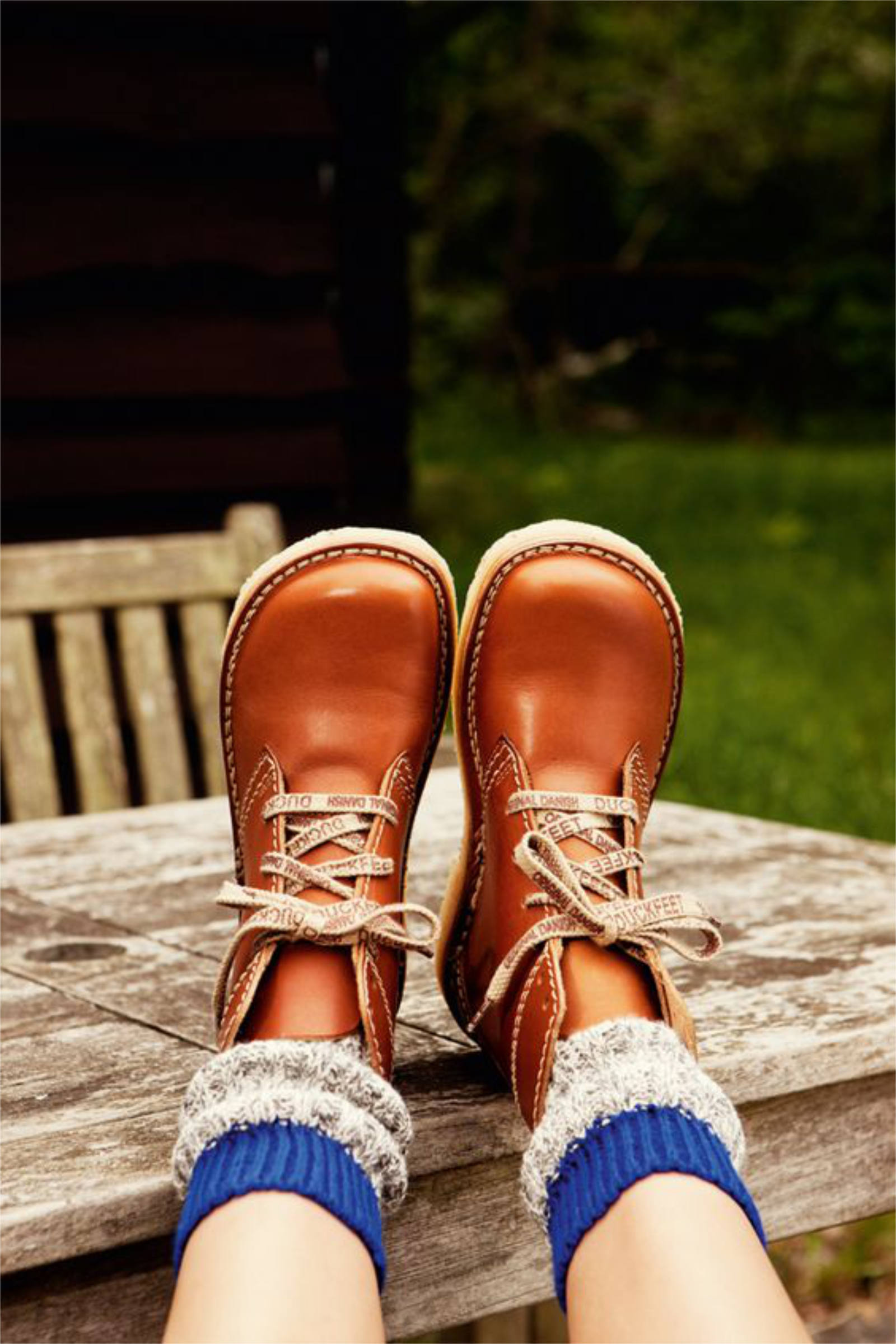 The Fåborg
Versatile, sturdy, all-season.
As one of our most popular boots, the Fåborg is simple and adaptable. We love wearing this lace-up year-round, especially during this time of year where we're still wearing shorts and doing some light hiking. Pairing this style with short or tall socks is a great way to transition easily into cooler weather. Plus, adding a wool insole is a great way to get a little extra comfort if we want to skip socks altogether.
Explore all the Fåborg colors available (there's several!)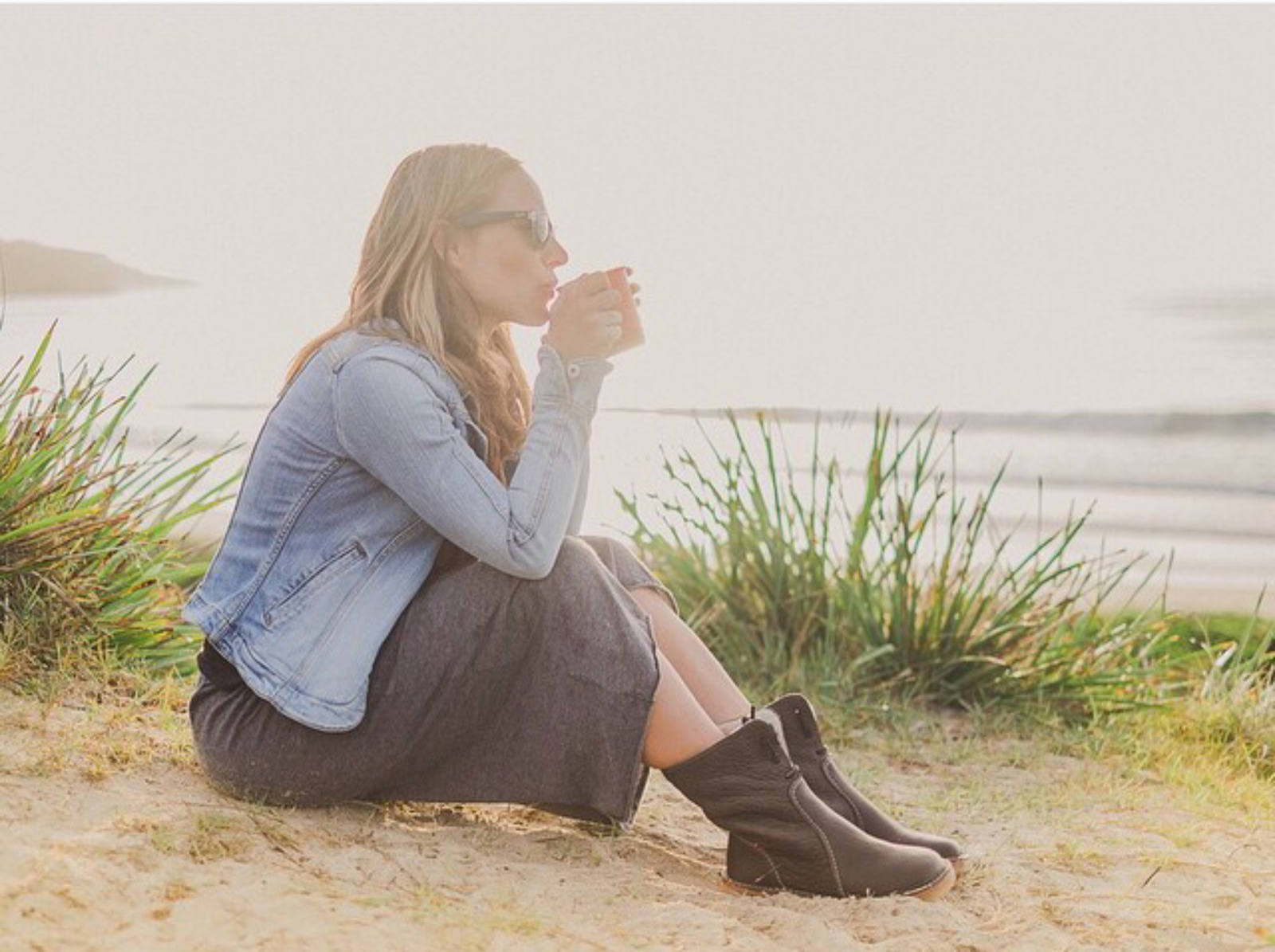 The Århus
Our most popular boot is cozy comfortable right from the box.
You may be thinking… "Wool? While it's still warm out? No thanks..." But this powerhouse of comfort is actually perfect for the transition season. The wool lining, while warm and cozy, is also temperature regulating. For this reason, we say start with a thin sock in the morning if necessary, but skip the socks when you can! The natural properties will keep feet comfortable as they wick away moisture throughout the day (this helps with odor control too!).
Style the Århus with a dress, shorts, or light pants while we round the bend into Fall.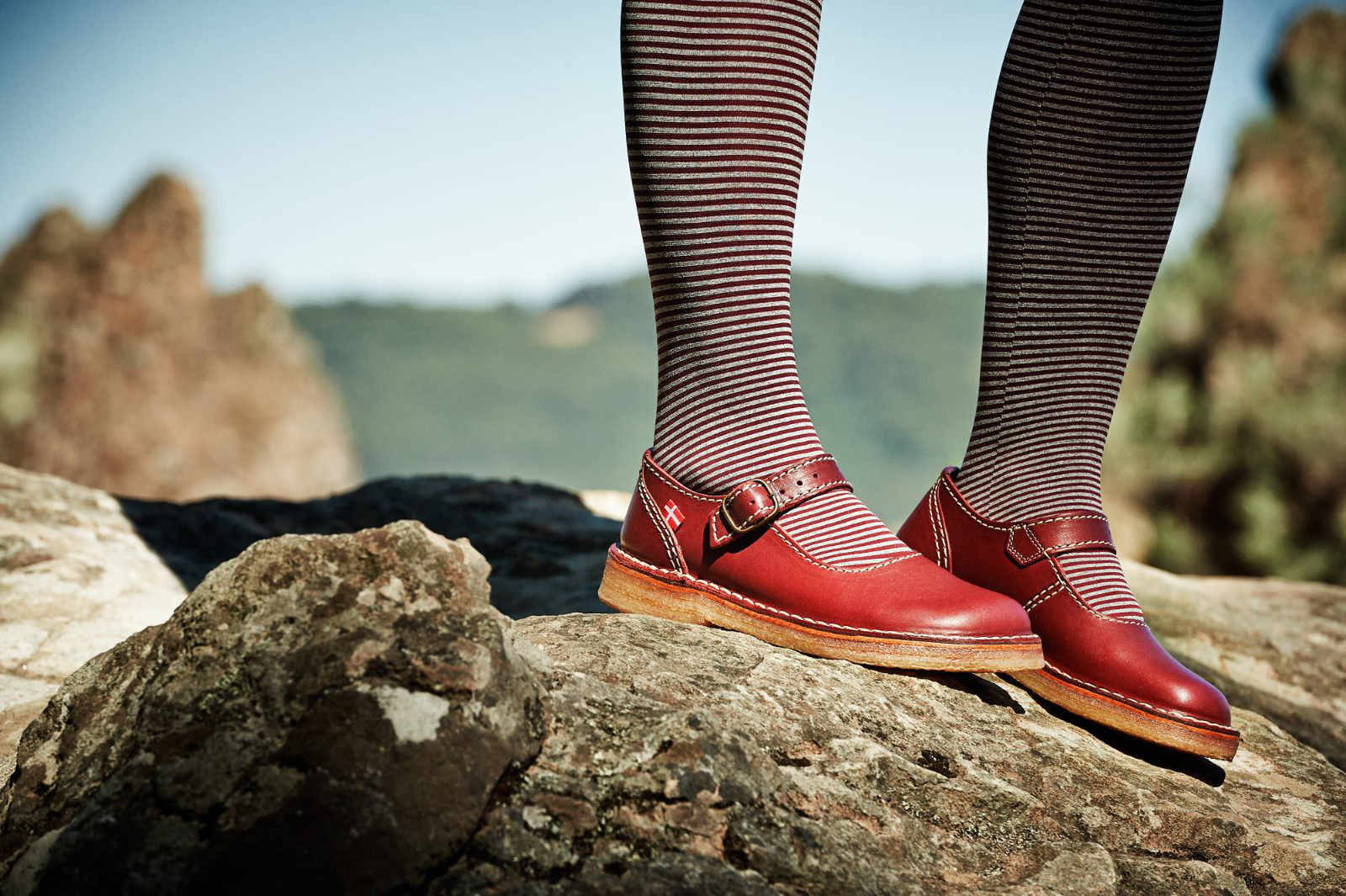 Notable mentions: the Himmerland and Lolland. We love pairing these styles with tights and socks as we head into cooler weather.