Ærø
Note: Some size–color combinations may be out of stock but are offered as a pre-order; please see the product's original purchasing page for details.
Enjoy the summer days and nights with this classic, unisex slip on. No buckles or laces make for no fuss, and the strong, hardy leather allows your feet to mould the strapping to your foot. Summer just got better in Ærø [air-rue].
Upper
Water-friendly eco-conscious Terracare® leather
Insole
Terracare® leather
Outsole
Natural Italian crepe rubber. Note, this style cannot be resoled
Style
Classic thong-style sandal
Arch
Neutral (accommodates most inserts and orthotics)
Origin
Made in Poland
Sizing
Duckfeet have a medium to wide fit; a wide toe box allows toes to splay naturally. See our fit guide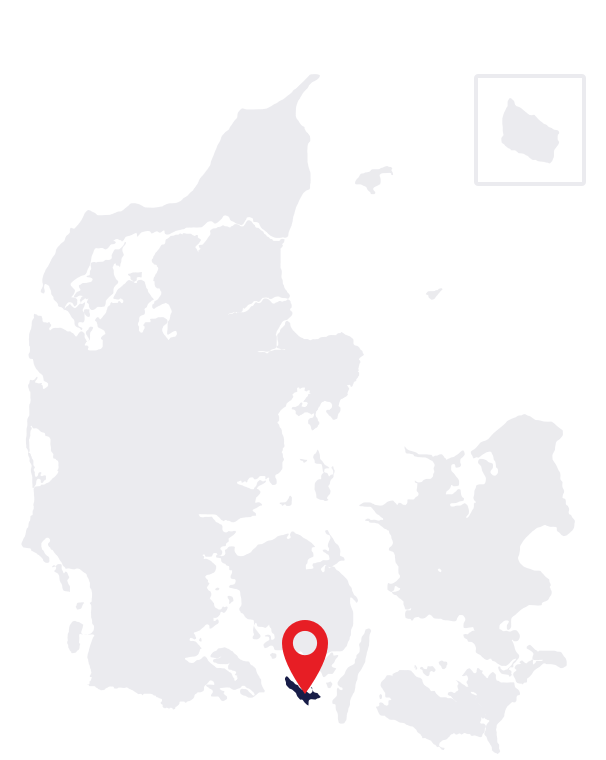 54.8589° N, 10.3875° E
Welcome to

Ærø

Ærø is frankly a natural gem of an island with approximately 6,000 inhabitants located right in the middle of the South Funen Archipelago. Ærø has a long and proud tradition of shipping, and here you will find schooners, frigates, and other incredible wooden ships in port all year-round. You can sail to Ærø from several cities, and if you choose to sail from Als to Søby, you can try the world's first electric ferry, the M/S Ellen.
Treat Your Duckfeet
Leather Care Kit
Keep your Duckfeet in prime condition and help break them in faster with Duckfeet-brand Leather Care Cream & Sponge Kit.
Duckfeet Leather Care is a purely natural product with vegetable extracts and resins refined with marigold oil. Duckfeet Leather Care cleans, nourishes, activates, and protects all Duckfeet leather of all colors. Duckfeet Leather Care does not contain animal fats, alcohol, or chemical additives.